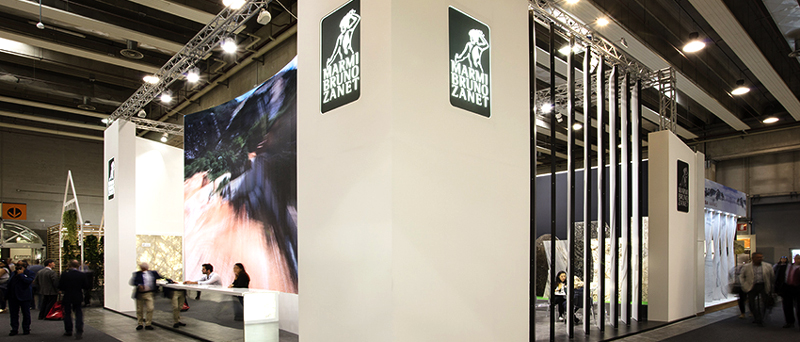 The edition 2018 of Marmomac will be from 26th to 29th september at verona fair.
The Marmomac stone fair is the international show for the promotion of marble, stone, design and technologies. It's the most important melting pot for the leads of the stone area. new trend for the design and architecture, updates about the new technologies regarding the stone and marble processing are the reasons for which you can't miss it.
Marmomac means stone industry, where international buyers and match-making meet to discuss about trade, materials and the new technologies.
Marmomac stone fair is the event designed to the operators of the buildings, decision manager and designer in verona.
WHAT YOU CAN FIND:
Machinery and technology producers
Sales of technologies and machinery
Hire of processing machinery
Natural stone processing consumables
Producers of materials
Sales of natural stone and agglomerates
Construction companies
Property companies
Research institutes and universities
Consultants, designers and services
Marmomac will offer workshops, training events, lectio magistralis lectures and conferences.

MARMI BRUNO ZANET
HALL 6 BOOTH E7
Book now your visit to have one of our manager at your disposal
or get any help for your accomodation