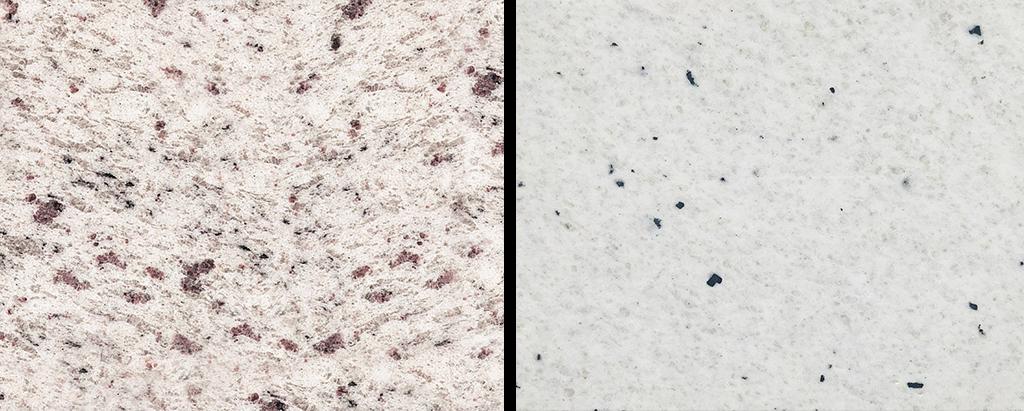 Galaxy white is an indian granite, the white and grey make the perfect armony, which is interrupted only by darker spots. It's particulary adapted for internal and external,your kitchen countertops,basin, tables or staircase will be exsclusive.
Galaxy White can be: polished, honed, brushed,sandblasted, bush hammered, waterjet and flamed.
Is it really what you are looking for?
We don't think so... because..

Discover our white,a really shining one.
the perfect alternative..Zanet White is waiting for you!! !