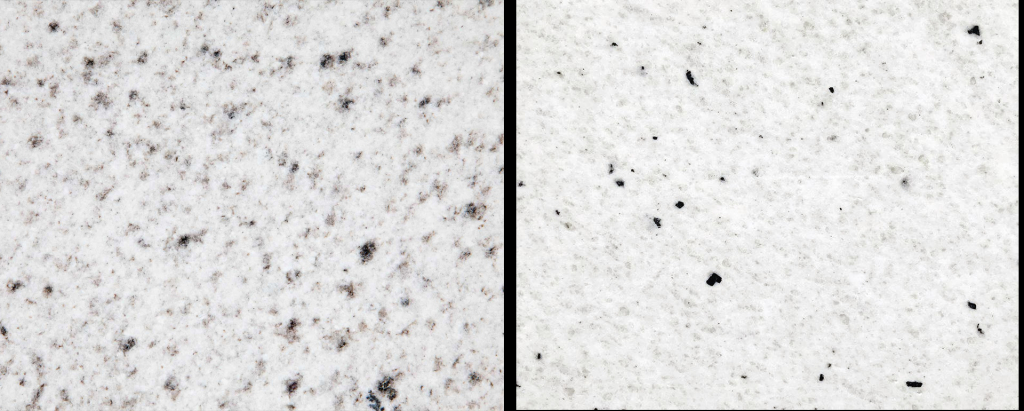 Bethel White is a white granite from Usa, it's characterized by a thick white and grey crystalline grain. Bethel White thanks to its uniform structure is indicated for internal and external spaces. Thanks to its good resistance to the acids, this granite can be used for the kitchen countertops.
Bethel White can be: polished, honed, brushed, sandblasted, bush hammered, waterjet and flamed. Bethel White is particularly indicated for internal and external flooring and cladding, staircase, tables, washbasin, kitchen countertops and more and more...
It looks like the PERFECT WHITE but...
there is something will surprise you!

What would you say if we tell you there is another white material really similar to the Bethel White
but with a thicker grain and less spotted a SHINING WHITE...
You don't believe it, do you? Take a look at the Zanet White!